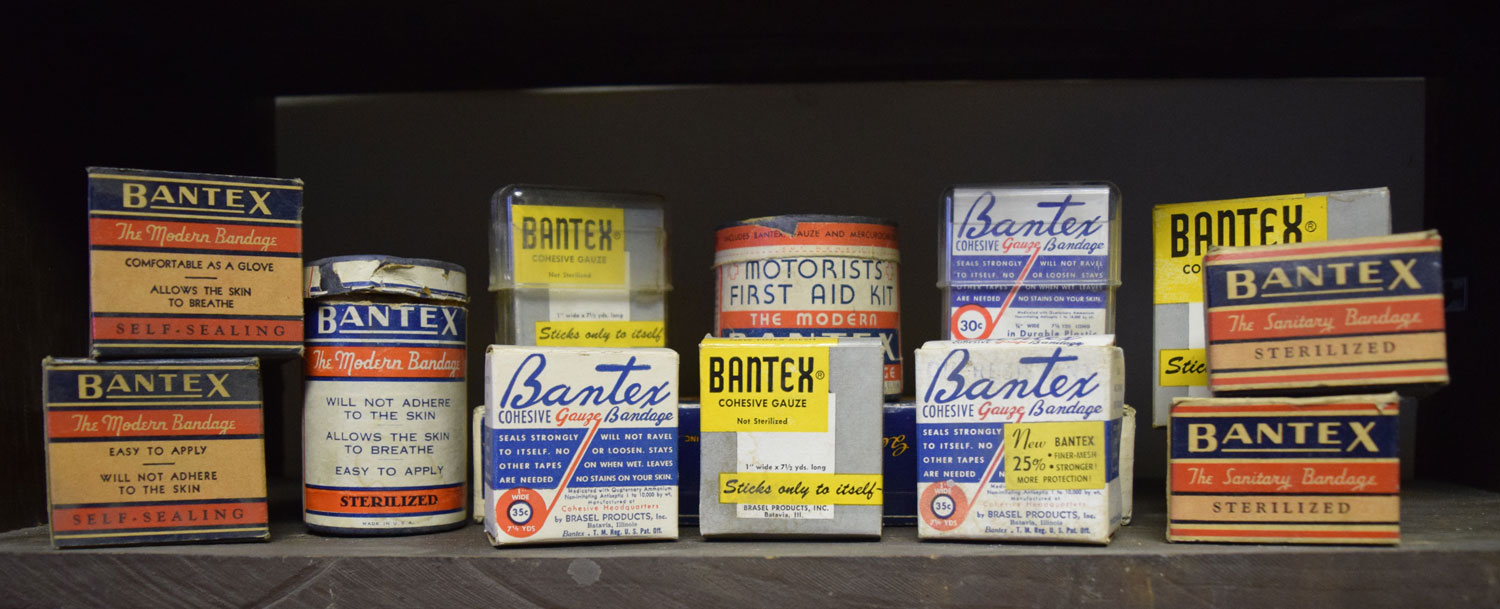 During World War II, Harry Brasel saw the need for an easy economical bandaging material. In 1947 he developed Bantex, a revolutionary cohesive gauze tape which "sticks" only to itself, so it can hold bandages in place without sticking to skin or hair.
Although Harry's first idea was for bandaging, Bantex was quickly applied to any application where protecting fingers and hands are important. To date, there have been over a billion applications of Bantex cohesive gauze. Thousands of companies and industries use Bantex every day--manufacturing, food processing, mail sorting & handling, construction, home & garden and sports... even vets use bantex because it is non-toxic and doesn't "stick" to the animal's hair.
When Harry died in 1985, his daughter, Melody Brasel Davoust, became president of Brasel, and her husband Mark Davoust took over as general manager and vice president.
In 1998, the third generation joined the company when Brian Davoust began serving as the company's production manager.
Brasel Products is truly a family-run company that takes great pride in its unique product--protecting fingers and hands around the world.